FLEAS AND TICKS ATTACK!
Dear owners of animals!
ATTENTION! SEASON OF TICK ACTIVITY BEGINS!
Ticks do not only annoy dogs and cats but convey dangerous diseases listed below.

Babesiosis (pyroplasmosis)
. It is a blood protozoan disease induced by protozoans. It affects red blood cells appearing as fever, anemia and jaundice. Mortality is till 98% without treatment.


Lyme disease (tick-borne borreliosis)
is an infectious zoonotic disease induced by spirochetes. It appears as affection of skin, nervous system, locomotor apparatus and heart.


Ehrlichiosis
is an infectious disease induced by intracellular microorganisms. Germ affects blood leucocytes and is carried away in internals. It appears as fever, hemorrhages and potential seizures. It is a common complication of babesiosis.

An enemy must be known by sight! The picture demonstrates a female tick drank fill with blood.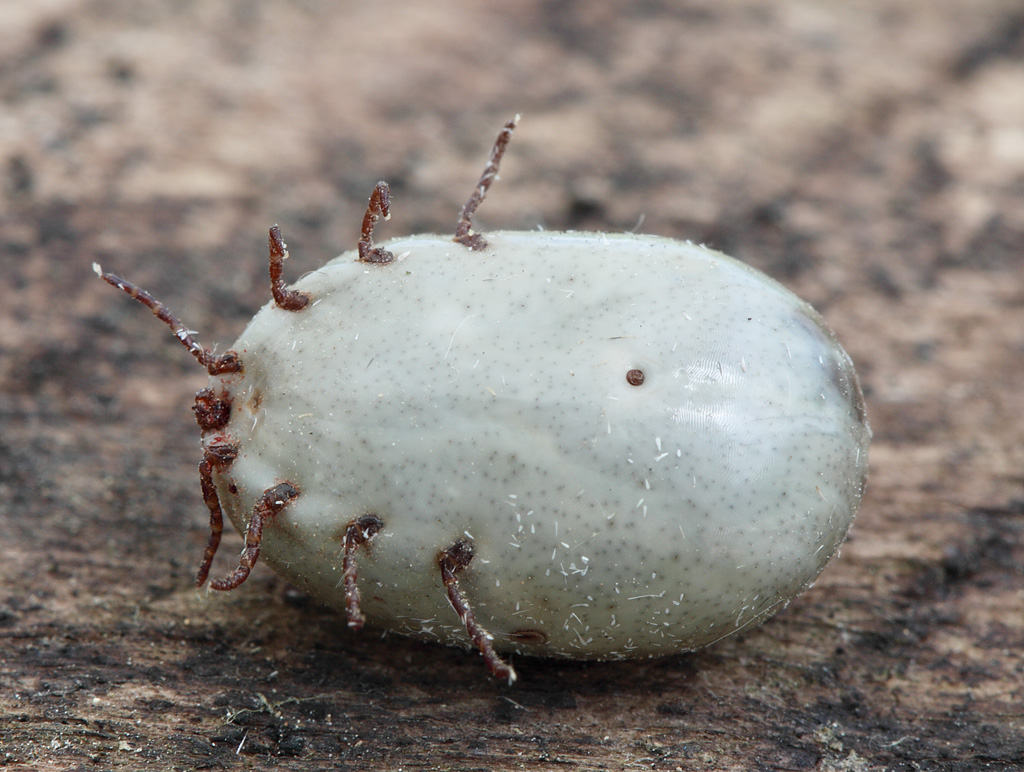 автор фото Сергей Таланов
Although recently ticks bit only dogs from countryside and urban ones became incidentally infected during visits, now animals who have never left megalopolises are admitted to veterinary clinics. Ticks are residents of urban parks and squares. These flares are directly connected with tick activity and germ danger that differs from season to season.
Annually lots of dogs die from diseases conveyed by ticks.
Before everything else, it is necessary to avoid tick attack to a dog in order to prevent infection. Insecticidal acaricidal drugs of Bars and Bars Forte line-ups can give you a hand with it.
You can choose one of three variants to protect your pet: drops on the withers, collar or spray.
Bars and Bars Forte drops on the withers is a convenient product to protect a dog from ticks (up to 1 month), fleas, sucking lice and lice (up to 2 months). Apply on skin in the area of withers.
Bars collar ensures long and effective protection from ticks (up to 4 months), fleas, sucking lice and lice (up to 5 months).
Bars and Bars Forte sprays perfectly protect animals during long walks both in town and outside. It is possible to use in combination with drops on the withers or collar in high tick activity season.
Essential oils of lavender and costus, as well as extracts of clove and pelargonium containing in Bars shampoo have insecticidal acaricidal, fungicidal and antibacterial effect.
LITTLE SECRETS:
1. Do not wash your animal within 3 days before and after administration of Bars insecticidal acaricidal drugs.
2. Note a date of treatment in your calendar or pet passport. You may use labels containing in drop box.
You can find Bars and Bars Forte insecticidal acaricidal drugs in our catalogue.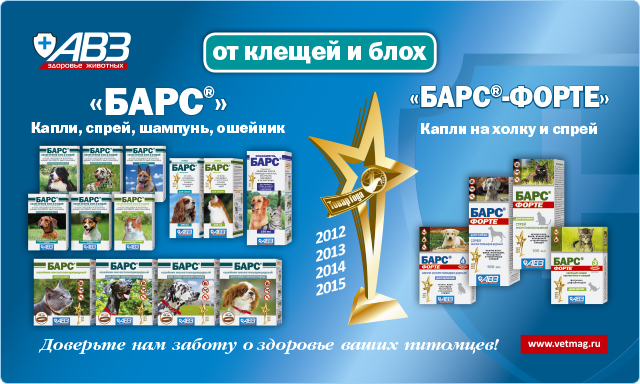 Benefits of Bars drops:
Innovative, enhanced and safe formula. Fipronil, diflubenzuron and dicarboximide (components of new formulation of Bars drops against fleas and ticks) strengthen each other and ensure effective animal protection.

Prevents development of drug tolerance in fleas and ticks. Unique component (dicarboximide) deactivates protective mechanism in fleas and ticks.

Influences on all development stages of insects. Diflubenzuron is an innovative component of BARS® regulating insect growth. It kills not only fleas, but their eggs and larvas preventing insect generation.